Partial Client List:
Apartments in Lisbon: Agent account with over 50 apartments and custom work to integrate search into website.





Hotel Kokomo: Small Caribbean Hotel with 7 rooms. Channel Management with booking.com and affiliates.


Vienna Apartments: Agent account with channel management and inquiry module.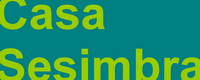 Casa Sesimbra: 6 apartments in small village in Portugal.